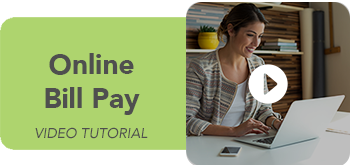 Set up payments and payment reminders. 
Schedule recurring payments. 
Next business day payment for select merchants.
View payment history. 
Receive electronic bills from select merchants.  
There is no cost for this service - and it's amazing!
To enroll:
Log in to online banking. 
Choose "Bill Payments." 
Follow instructions listed there.