A long, long time ago, all the way back in 1854, the story of Connection Bank began.  In fact, it was the very first banking institution established in the state of Iowa.  As the years passed, the name changed several times but ultimately settled as Fort Madison Bank & Trust (FMBT).
Enter the year 2016 when FMBT met its new bestie, KSB Bank, headquartered in Keokuk, IA.  It was love at first site!  On September 19, 2016, KSB Bank and Fort Madison Bank & Trust became Connection Bank, founded on the premise of putting the spotlight on what we consider our most vital priority – the way we treat everyone: our employees, our customers and our communities.  In fact, these three things are represented in the links in our logo and stand to remind us to deliver great experiences.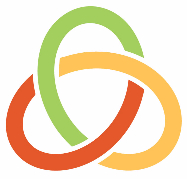 With locations in Keokuk, Montrose, Fort Madison and Burlington, Connection Bank employees try every day to bring a little sunshine to those around us.  You'll find us hard at work, but you'll also find us volunteering in the community, coaching youth sports, chairing the school's parent teacher organization and contributing to all kinds of local charities, events and economic development.  We're proud to work, live and play in our communities!
We know you've trusted us with your finances but we also know it's not just about money; you're trusting us with your hopes and dreams at all different stages of your life!  Thank you for this honor.  We commit to you to continue as sound and profitable organization so you'll always feel comfortable with the investment you've made here .  Thank you for stopping by to learn a little more about us – you're always welcome here!